Build + Multiply Capital Appeal
Living Word launched a Capital Appeal in April of 2022 with the hopes of completing a major building project.
The main needs of the church include:

more classroom space,
additional gathering space,
a larger fellowship hall,
overall safety/efficiency, and
office/meeting space.

Three Informational Sessions and one Creative Giving Event were held to inform the congregation.

Video recordings

of these events can be found below.

Corresponding informational packets are in the church office, available upon request.

The initial approximate cost of the proposed build was $4.7 million.  Due to inflation, we know this number will be higher.

Over $2.2 million has been pledged, with an additional $340k in our building fund – praise God!

This means approximately $2.55 million has been fundraised!
Note: 28% of member households have turned in a pledge so far.
A little over one year has passed and we have just over $1 million in hand (donated and building fund money)!

We will build only with money that has been pledged/donated and will not take on any additional debt.

With what has been raised so far, we will not be able to complete the entire project at once, and will proceed in phases.

Building in phases will cost more but will be necessary to not take on additional debt.
After assessment, the highest priority need has been determined to be classroom space.

After a vote of approval during the 2023 Mid-Year Meeting, we will be proceeding with Phase 1 of the Building Project.

Phase 1 will involve the education wing on the west side of the church.  This includes:

turning the "L" into classrooms,
nursery & John Classroom remodels,
facade & window replacement,
Youth Room remodel and leveling,
upstairs and downstairs west-end bathrooms,
boiler room and all relevant HVAC installation.

Projected cost of Phase 1 is very rough at this time.

Original estimate from architectural firm in 2018: $900k
Current estimate from architectural firm in 2023: $2.1-2.4 million
After cross-checking architect projections with professionals here in Marshall, we believe the architectural projections are exaggerated, and actual cost will be less.

If you feel led to give, you can give online at the button below or in Church Center. Cash and check payments turned into the church office are also accepted.  All gifts must be designated "Capital Appeal" fund.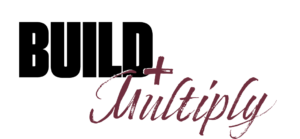 Total Raised: $2.55 Million
Contact Pastor Dave Christensen with any questions or concerns you may have regarding our Capital Appeal campaign or building project. 
Phone: (320) 583 – 3647
Email: pastordave@livingwordmarshall.org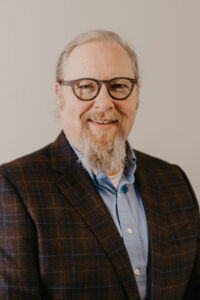 So the church throughout all Judea and Galilee and Samaria had peace and was being built up. And walking in the fear of the Lord and in the comfort of the Holy Spirit, it multiplied."